Stay away from web design trends that entice you to go "virtual reality" or "eye-catching" animation, for now. 2017 is all about convenience and efficiency.
[list]1 Minimalism
This trend encloses many of the others on this list. Minimalism means a priority on performance (speed) and uncluttered layout.

To some extent, this tendency was started by the use of responsive design websites (RDW), which not only need to be clear on a mobile screen, but have also encouraged scrolling, meaning users don't expect all content to be jammed above the fold.

Typograhy, contrast, space, and balance are all important.[/list]
[list]2
Progression in Responsive Design
At the moment, many websites are built on
responsive design
, which delivers the best viewing experience for your clients because it gradually transforms your website's desktop design to look very similar on other smaller devices, like smartphones and tablets.
However, seems that this approach is no longer enough and today's developers are thinking about adding more personalization options; as making it "mobile first"; giving more importance to mobile, then how it looks/work in desktops.
The "hamburger menus" navigation has been developing for a couple of years. It makes your site look clearer and content-focus. It's not clear to me right now what will happen with them, since some say are being moved to the left side of the screen, others argue that are going to dissappear. We will see...
Although ecommerce sales will still leaning more toward desktop devices. This is because shoppers are increasingly likely to browse on a mobile device, compare prices and features, read reviews and share experiences from their cellphone or tablet; and then make the final purchase from a laptop or desktop. You have to know your customer.[/list]
[list]3 Semi Flat Designs
Flat design has been a big hit but its popularity is decreasing and will continue in 2017. After Windows introduction of "metro style" the whole internet went bonkers in love with that design trend. Their evolution is going to a semi-flat design instead; which uses subtle shadows and transitions to give depth to the elements. This definitely energizes up a flat design, making it both more visually appealing and more efficient in terms of usability.[/list]
[list]4 Long Scrolls and Lazy Loading
To load a store on a mobile device may take longer to load than on a desktop. This is the challenge for any store because the shoppers tend to abandon the site if it loads too slow. As a result, the solution is creating pages with long scrolls to load objects. It is most favored for product category page with a huge amount of products. Thanks to the long scroll, pages can load more products, up to 50 or 100 before asked to load a new page.

Bye bye, parallax scrolling. Parallax scrolling is the essence of design trends that aim to impress rather than serve. You can see an example of this effect on Firewatchgame.com, which uses parallax in the image at the top of the page.

Parallax (bad) experiences include among others: confusing the user, increased load times, and poor SEO (if most of the site is graphics). During 2016, parallax scrolling has shown to be too intrusive and a performance killer.[/list]
[list]5 Beyond Landing Pages
In 2015 and 2016, landing pages were the main focal point of many designers. Certainly a good thing as the first impression is extremely important. This trend isn't losing its popularity, but it's integrated with the growing interest of making every page just as beautiful and impressive.

For ecommerce websites developing this new strategy can be tricky because they have to assure the product pages load as fast as possible. You also need to keep in mind that some pages need to be toned down to avoid buyers from information overload. Hence, you need to choose which pages to 'upgrade' with extreme care in your planning.[/list]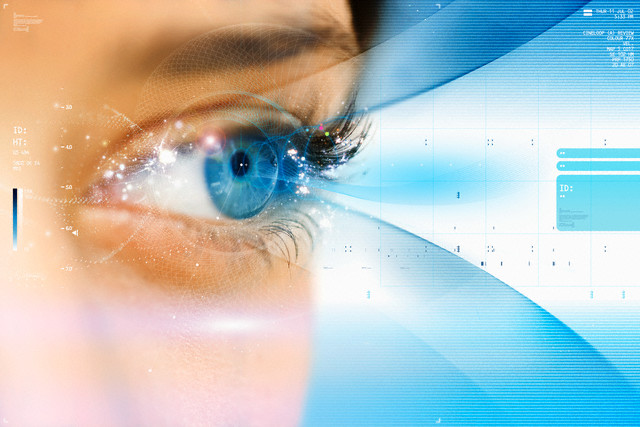 [list]6 The Art Of Storytelling
Nowadays we see a lot of attractive, awesome and pleasing webstores but most look almost the same. After all it is the shopping experience provided by them that creates uniqueness. Some website developers are devoting efforts and time to make wonderful visual experiences but that's not enough anymore (actually some experts say it's not even the priority anymore)... remember our first trend?

Your descriptions should tell a story, must engage the shopper into KNOWING that's the product/service for them, without a doubt. The story telling via a webstore could be a tough task but it is not something you cannot achieve. With dazzling pictures of your merchandise (or related graphics), well planned navigation and marketing content; the website developers will build the best stores coming up with engaging stories.[/list]
[list]7 New Conversion Elements
-Videos: In 2017, the target will shift to on-site use of videos in ecommerce and their role in conversion rate optimization. We've seen more than proof that product videos have the capability to boost the add-to-cart conversion rate 74% and increase customer engagement by 340%.

-UGC or User Generated Content: We all have seen how reviews, pictures submitted by customers using the product, and even videos where the product is used or recommended; are a huge selling point for retailers. You can see this trends on Instagram, Pinterest, YouTube and Vimeo. Shoppers who come accross with UGC are 97% more likely to convert to a sale. This is because 85% of buyers find UGC more influential than brand-made content. Consumers value UGC for its credibility and want to see products in real life settings or usage.

-Low Cost (better FREE) and Fast Delivery: While there are many talking about VR (Virtual Reality) and drone deliveries, some stores still struggling with cost-effective ways to deliver free (or at least low cost) and super-fast shipping in order to compete with the giants like Amazon. Data confirms that 44% of shoppers abandon their shopping carts if the shipping is believed to be too expensive. Free shipping is so influential that 58% of shoppers are willing to add more items to cart to qualify for free shipping and 83% are willing to wait longer for the items to arrive to their homes. Now free shipping is not all, shoppers also care about timing. A 29% of shoppers said that they are willing to pay more or buy more items from same webstore if they can get same-day-delivery; practice introduced by Amazon Prime. The ascending popularity of services like Postmates is fueling shoppers' demands for faster shipping, making it more difficult for small businesses to accomplish, even more for International sellers. In-store delivery and partnerships with innovative delivery services will increase.

All these have great impact on SEO and user engagement.[/list]
These trends are based of what have been happening on the past 12 months. Like in any other prediction there's room for surprises, let's see what 2017 bring us on the eCommerce space. So tell me... what's going to be the first trend that you are going to implement on your Zen Cart store?