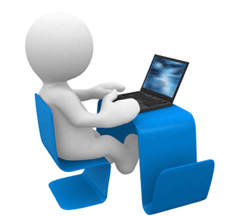 We have served large organizations such as A & R Pharmacy, Lactamar, Brinks of Puerto Rico, Caribbean Temporary Services, Hewitt Associates, Quick Internet, International Wrestling Association, Snap-On Distributors, Baloncesto Superior Femenino of Puerto Rico, Sarah-Lee/Hanes, Walgreens Distribution Center, and many others, as well as small and medium businesses like Vimar Therapy Group, Marcelo's Restaurant, Angel's Wood Furniture, Aquarium Specialties, Casanova Alarms, High Tech Communications, and many others.

We also work closely with some of the best Suppliers of Promotional Products in the United States and Canada and of course we also provide service and consultation to small business clients online that receive the same high-level service from our experienced team.

It does not matter how small or big is your business or company, on the contrary; at IDEAS Creative Group we give you a complete orientation on products and services. Our services and products are so many, that we have split them in several sites for your convenience, please browse them by clicking on "Stores" link. We also offer Special Services, not necessary with items listed but we do have the items/services available. If you don't find something you may think we offer, please contact us.

Please check all the services we have to offer. You can look at the left menu or on the top orange bar. You may want to read more about that one you are looking for.