When it comes to finding the right web developer on the Internet, you are lucky if you get what you pay for. At IDEAS Creative, you'll get a whole lot more. We know this is a huge market and there's competition out there that will charge much less than what we do. We also know there are some others that will charge you three times more - or even more. Most important, we know that our fees are the best ratio of price vs. value.
With our skilled and professional human resources and cost-effective approach, we aim at helping you get maximum return out of your investment through improved operational excellence and service level. We offer our clients the most suitable pricing model structure which could either be Fixed Price (packages) based or Time and Effort (per hour) based. We believe in quality service and our approach has been designed to provide the same.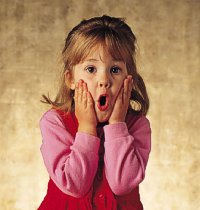 Not only we can create a web site for you that looks professional, but also make it practical and fast loading, with abilities to become a valuable part of your business, keeping a realistic budget. No matter your needs, we can create it. We offer a complete range of website design services to create the website that's perfect for you.
template design and customization

html email templates

banners & headers

flash intros and banners

image transitions and slides

image optimization
Besides the design services, we also offer development which covers:
Dynamic Sites (content management systems like Joomla, shopping carts like Zen Cart, blogs like WordPress, galleries like Coppermine, forums like PHPbb, directories, articles & news, dating, etc.). We can install the system, develop it by installing and/or programming components, plug-ins, modules, widgets, etc. Customize it with your preferred template or unique PSD, and if you prefer we can also propagate the content provided by you and maintain the site with upgrades and/or updating the content. We will code it compliant with W3C standards to pass validation and cross browser compatibility.

HTML / XHTML / CSS websites (PSD to HTML Conversion). We can combine regular coding with any kind of script, javascripts, jQuery, flash, etc. Using correct semantic (code) compliant with W3C standards to pass validation and cross browser compatibility.

Email forms

Search Engine Optimization

Advertising Campaigns

Link Building
---
"The Joomla!® name is used under a limited license from Open Source Matters in the United States and other countries. IDEAS Creative Group Corp. is not affiliated with or endorsed by Open Source Matters or the Joomla! Project."