Many of you know how sensitive is the Caribbean to Hurricanes. Our hurricane season is between June and November, being September the most busy and dangereous one.
Last Sunday night the Storm Irene, while going through our North coast, became from a tropical storm to a Hurricane Category 1 leaving behind a grey sky that lasted until Wednesday afternoon, when we finally saw a spark of sunshine.
Around 1 Million people were left without energy and water. Many of our rivers flooded, many were left with flooded homes while others had to be evacuated from their homes to a secure area. Our agriculture suffered $17.8 million dollars in losses and President Obama has declared our Island "Disaster Zone" for FEMA help.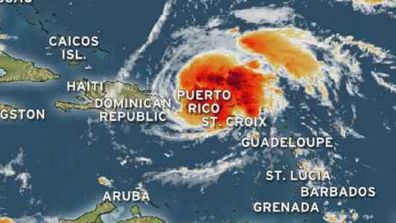 I was out of business for 3 days due to the aftermath of this. You are welcome to watch the video to see some video capture showing the damages. I'm a little bit behind schedule and also having some computer problems that will probably delay me more. Please bear with me.